Support us.
Help us take the Good news to the Dying World!
It takes to arms in order to succeed in doing the Lord's work i.e The annointing Arm,Financial Arm.Yes! We have the annointing but without the finances its hard to reach many people with the Love of Jesus,thus we ask you pray over the possibilities of Supporting our outreaches in Kenya.Any Contributions towards the Lord's work here, will be going 100% to the designated purpose.Thanking you in advance!
Invitation for short term missions to Kitale Kenya.
Kindly I would to sent my warm invitation to whoever wants to come for short term missions to Kenya.Doors are wide open and please pray over the possibilities for short missions or internship programmes.You can work in our church or with a church affiliate programme OASIS OF HOPE CHILDREN HOME.Please contact Geoffrey Okumu geoffreykenya@multitechweb.com who is the Director of Oasis of Hope or myself.
Donate to us used Sound Equipments.
Due to the arising need for outreaches to the unreached places.We are trusting God for some powerful sound Equipments USED or NEW,so that we may be able to have some massive crusades in some remote places of Kenya and the neighbouring Countries.
PLEDGE AND SEND YOUR DONATIONS TO THE BELOW INFORMATIONS.
Pledge/Donation to lives changing church,Kitale Kenya.

Yes! I want to help!
My heart tells me to pledge $___________.00 per month to lives changing church.


Or, a one time (at a time) donation of $____________.00 to lives changing church


Signed:__________Date:_


Name:______________
Addr:_______
Addr:________
City:______________
State:____Zip:__
Country:_________


Wire your Donations on the below Bank Information,

May God bless you as you stand with us in prayers and support,

MOSES MAINA ZEWEDI. (BANK INFORMATION)
ACCOUNT NUMBER 0110085200300
CO-OPERATIVE BANK OF KENYA, KITALE BRANCH
P.O BOX 1058 KITALE,30200,KENYA.
TEL 000-254-054-30611
SWIFT CODE--KCOOKENA.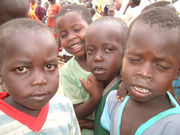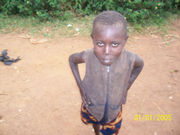 Need of Used shoes for Children.
Any Children used shoes will be a sigh of relief to our children here.It breaks someone's heart to see this tiny legs infested with jiggers!
Any used Bibles or clothes?
We are trusting God for some Bibles for our members who hails from poor backgrounds and for the Prison ministry.King James Version Bibles and others of any Translations will be of great support to our people.We welcome USED or NEW Bibles.
USED CLOTHES.
Yes! this is another urgent need.Most of our people are very poor and cannot afford to buy clothes.Please send to us some boxes of used clothes of which it will boost our efforts of reaching the unreached with the love of Jesus Christ! Please pray about that.
Team of medical Doctors.
We are praying for someone to be leading teams of medical doctors to Kitale Kenya,so that they may attend to so many people who cant afford some medical care here.The doctors will have some medical camps inside Kitale main prison and Oasis of Hope Children Home Plus many other places.